4501 Oyster Shell Dr
Asking Price $443,500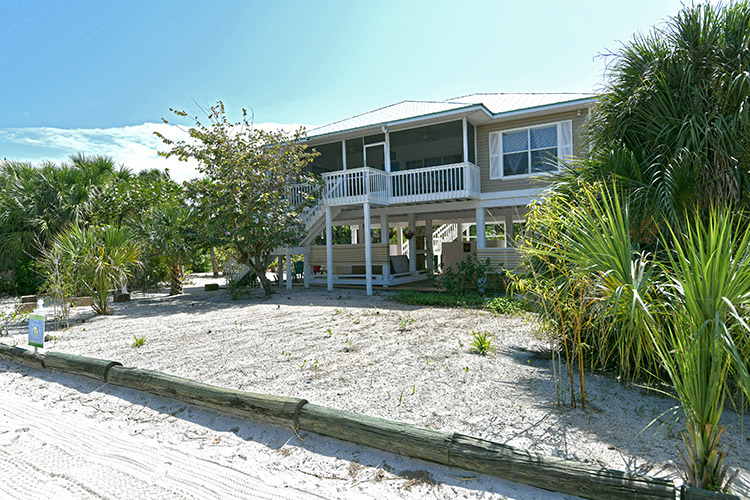 This well-maintained home makes the perfect beach retreat just a short walk from a beautiful section of North Captiva sandy beach. The property features high elevations surrounded by beautiful mature trees and foliage. Three bedrooms and two baths with spacious great room and vaulted ceilings. A huge master suite offers an en suite bath with walk-in shower that slides open to the back sun deck... run right in after the beach. Two guest bedrooms share a hall bath with custom painting and a beachy under the sea theme. There is plenty of space for outdoor entertaining with extensive decking throughout the ground level beneath the house with a hot tub, grilling area, room for outdoor dining, games, golf cart parking, and more. Look forward to very reasonable insurance quotes for windstorm with premium discounts for steel storm panels, hip roof, and Sanibel straps.
Recent Property Updates and Improvements Include:
Most home mechanical items are newer (0 to 2 years old)
Includes brand new AC Dec 2018, new well pump 2019,  plus many new fixtures and appliances
Beautifully maintained home exterior with low maintenance vinyl siding and metal roofing
80 x 110 yard with many mature native trees
Steel Storm panels for all openings help you get the window covering credits for wind insurance ratings, plus hip roof credits, metal roof, and Sanibel straps over the trusses... a well planned home for keeping wind premiums more affordable.