If you like anything you see or have any questions, Email US or call us for more info.
(239) 395-2214
Keep Up to Date With What's NEW on the Island with a

Free Subscription to our E-Newsletter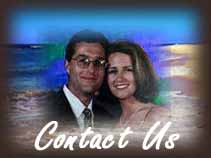 Our Captiva MLS Search Tool lets you see all MLS properties in the surrounding areas and compare pricing. Captiva, Sanibel, Boca Grande, and Pine Island offer many opportunites for beach, boating, or fishing focused residences and building lots.

We strive to offer a very complete picture of the island real estate market and give our clients the most information possible to make informed purchase and selling descisions.
To see our island listings:

North Captiva Homes For Sale
Island Building Lots

SITE MENU
North Captiva Island Real Estate Home Page
North Captiva Island Featured Property
Upper Captiva Island Homes for Sale
Lots for Sale on North Captiva
Getting To North Captiva, Ferry Services, Water Taxis, Private Island Airstrip
Search North Captiva MLS
Vacation Home Rentals on North Captiva
North Captiva Island Builders and New Construction Information
Upper Captiva Island E-Newsletters
North Captiva Island Newsletters
Upper Captiva and North Captiva Island Rental Marketing
North Captiva Island and Upper Captiva
Upper Captiva and North Captiva Island Resort Amenities
Upper Captiva Island Restaurants and Dining
North Captiva Beaches

Upper Captiva Island Activities
Sister Islands to North Captiva and Upper Captiva
Sanibel Island Real Estate Information
Captiva Island Real Estate and Travel Information
Cayo Costa
Useppa Island Real Estate
Pine Island Real Estate
North Captiva Island Current Weather
Getting Around on Upper Captiva Island
On Island Time - Upper Captiva and North Captiva Island Lifestyle
Sanibel, Captiva Island, and North Captiva Island Maps
©Copyright 2003-2011 Resort Properties Internationale LLC Offering: North Captiva Real Estate