North Captiva Island. Understated elegance.
A private island community of just over 600 parcels, this luxurious enclave offers you the privacy, undiscovered beaches, and splendor you are searching for. Part of the Lee Island Coast in Southwest Florida, North Captiva's access is provided by convenient scheduled ferries and a private airstrip. Miles of pristine sandy beaches, fine island dining, shopping, and private club amenities await you.
Mark & Wendy Muller
Licensed Florida Real Estate Brokers
Realtors
Full-Time Island Residents
Resort Properties Internationale LLC
781 Rum Rd
Captiva, FL 33924
P.O. Box 610
Bokeelia, FL 33922
Phone: 239-395-2214
Cell: 239-246-0804
Fax: 239-236-0973
Email Us:
homes@northcaptiva.net


For Our North Captiva Newsletter
Get new listings, foreclosures, and island deals.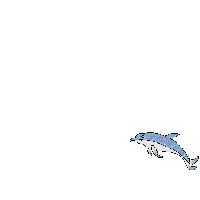 North Captiva Island offers you a private island getaway with beachfront property, waterfront property, interior island homes and building lots, as well as vacation rentals.  A sister island to Sanibel and Captiva to our south; the island presents visitors with an array of fun activities. With quiet sandy beaches and private island roads for golf carts or bicycles, North Captiva is a truly unique treasure off the Gulf Coast of Florida with excellent shelling along miles of pristine sandy beaches.

First class fishing is available right off the docks and beaches as well as from fishing charters and excursions.  For truly unforgettable vacation homes and investment opportunities this is a one of a kind tropical island getaway. Vacationing on North Captiva offers families and friends a private island with all of the amenities of a larger resort atmosphere without the busy pace of more developed islands.

Once a family visits the Island, they may long to make it their own island in the sun. We specialize in making tropical island property ownership a reality- a dream come true. Contact us to find out which homes, lots, or sandcastles might be available for purchase or for your next vacation rental at our island in the sun!

Our Agents at Resort Properties Internationale LLC
ONLY offer Real Estate Purchase and Sales Services within the State of Florida.
We specialize in Florida Residential Single Family, Residential Condominium, and Commercial Property Sales and Purchase.
No timeshare services are offered by Our Company or any of Our Agents at any time.
We're listed in Real-Estate-Agents.com.
Privacy Policy
©Copyright 2014 Resort Properties Internationale LLC Offering: North Captiva Real Estate