Mainstay North Captiva Dining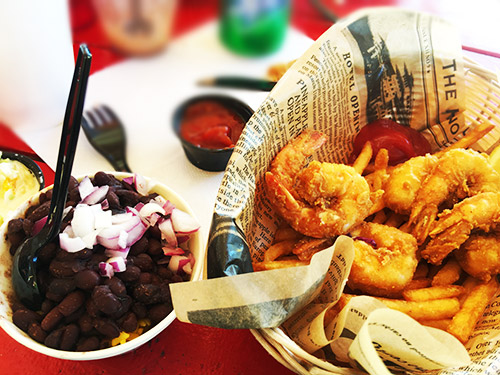 Serves luncheon and dinner daily with authentic waterfront dining and a classic menu of island style cuisine.
Black beans and yellow rice, crab cakes, conch fritters, and much more.
Fresh seafood dishes and excellent cheeseburgers in paradise await you! This busy little island hangout is a great destination for local boaters and island guests alike.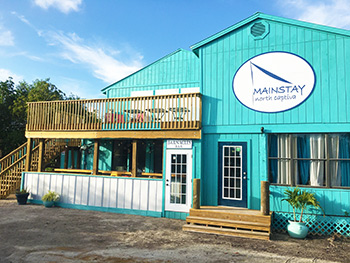 (239)472-1204
Recent changes have ended the Barnacles Restaurant's rich history as an island landmark and it has been replaced by the Mainstay. In homage to Mainstay's origins... you can visit the Barnacle's Bar that is serving a full selection of liquors, tropical drinks, as well as beer, and wine choices.

Dine outside under the shade of an exotic Chickee hut or inside (air conditioned). Call for reservations in the evening hours, open for lunches daily.
The Over The Waterfront Restaurant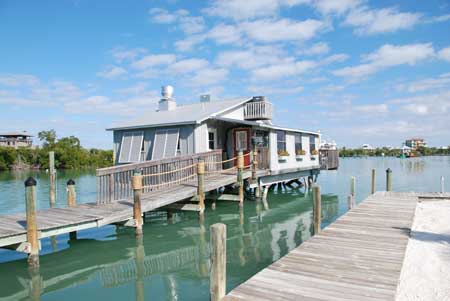 Dining at one of Florida's few remaining truly over the water restaurants is a delightful experience. The outside sun deck offers dining with the harbor's sparkling waters surrounding you. Maybe the dolphins will just swim by and visit while you dine...
Reservations are needed for Dinner Service (seating is limited). Lunch is available most days, but please call ahead. *They close for a few hours between lunch and dinner service. (239)472-4762

Mango's Island Store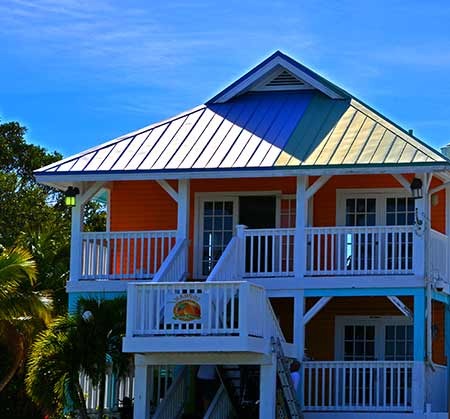 An island standby for some last minute items, take out sandwich orders and pizza, and ice cream.
The Pool Bar at North Captiva Island Club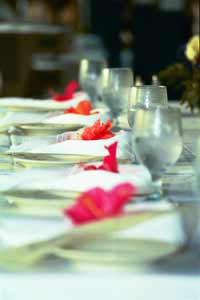 Serving a "bar menu" of sandwiches and snacks plus a full bar of tropical drinks, beers, wines, and sodas.
The Boathouse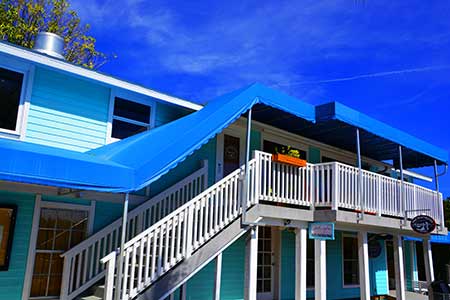 Serving dinner only with a casual dining menu. Chicken Marsala, Penne Alfredo, and Sandwiches grace the entirely re-created menu at the Boathouse. Reservations are required, and service is only available to registered guests of the Island Club.