Featured Cayo Costa Properties

AVAILABLE HOMES
11140 Pejuan Shores
Asking Price $2,200,000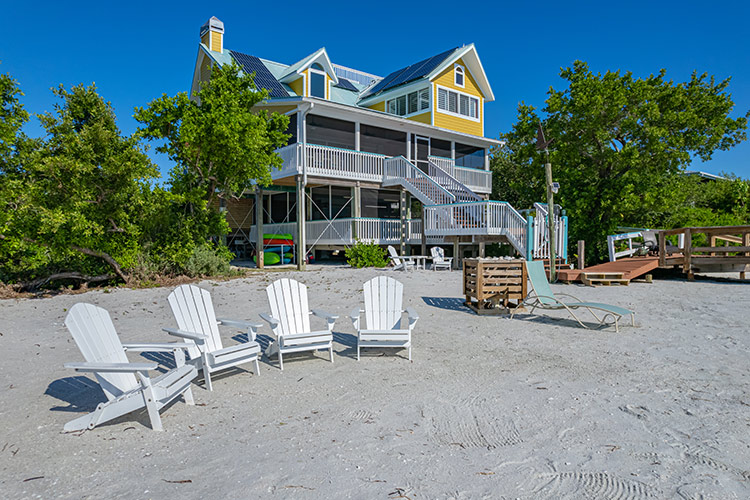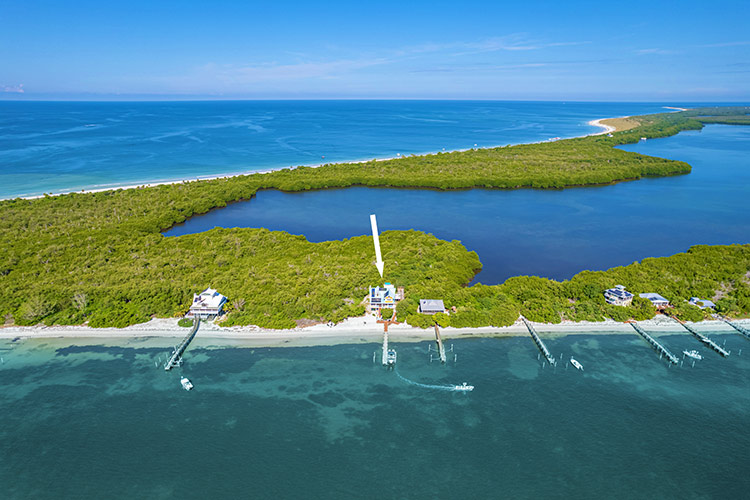 11240 Pejuan Shores
SOLD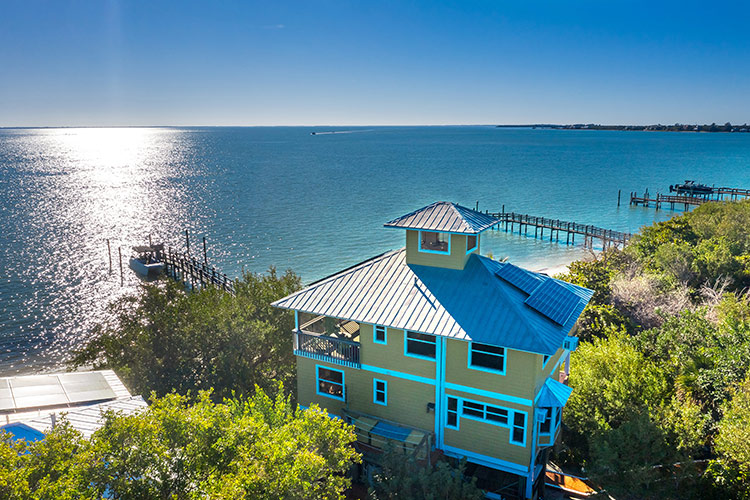 Fully self-sufficient and on the Beach! Sparkling waters of Pine Island Sound lap against the sandy shoreline of this pristine water front home on Cayo Costa. Dock, solar and generator.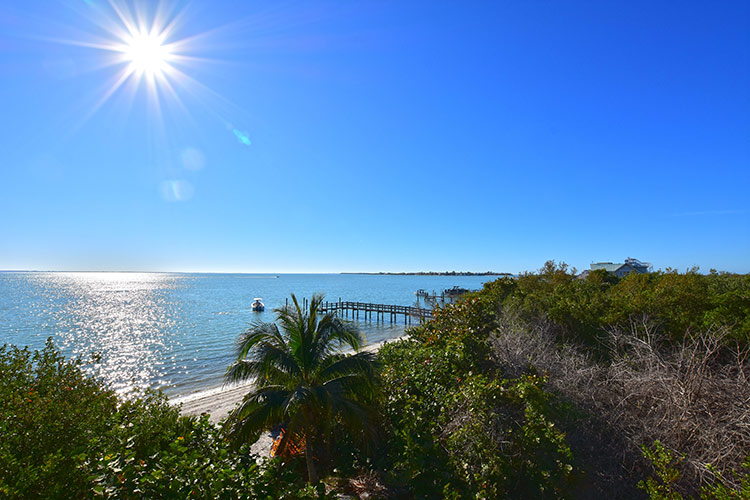 14824 Sea Gull Dr Cayo Costa Island
SOLD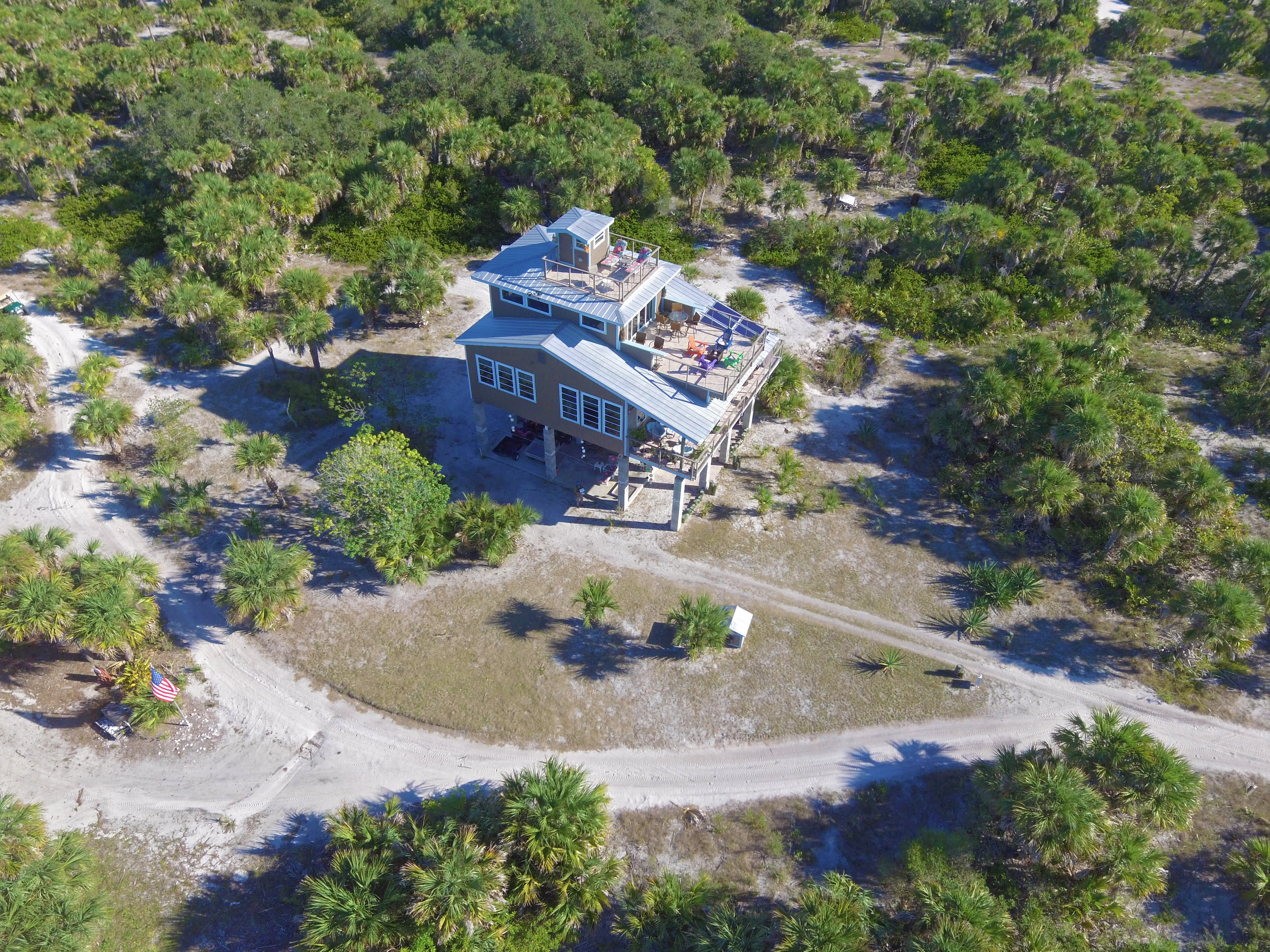 Spectacular off-the-grid home with Gulf views and close to miles of stunning Cayo Costa beaches.

11060 Pejuan Shores
SOLD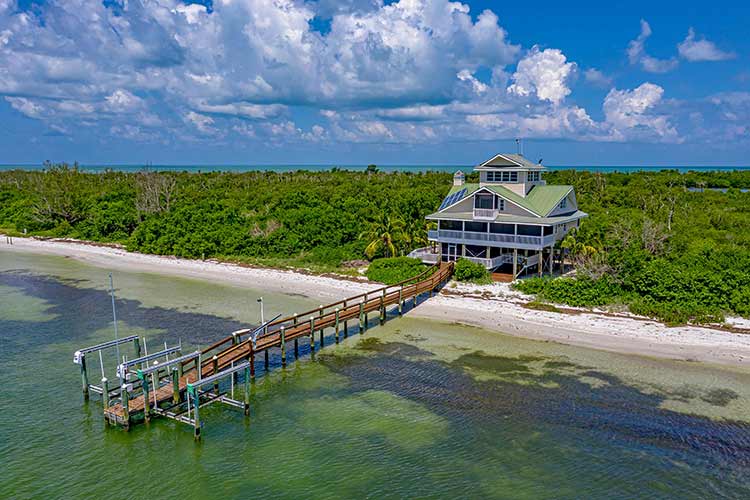 Excellent views of Pine Island Sound and the Gulf. This four bedroom Cayo Costa getaway is surrounded by 5+ acres of state preserve lands.



11340 Pejuan Shores
SOLD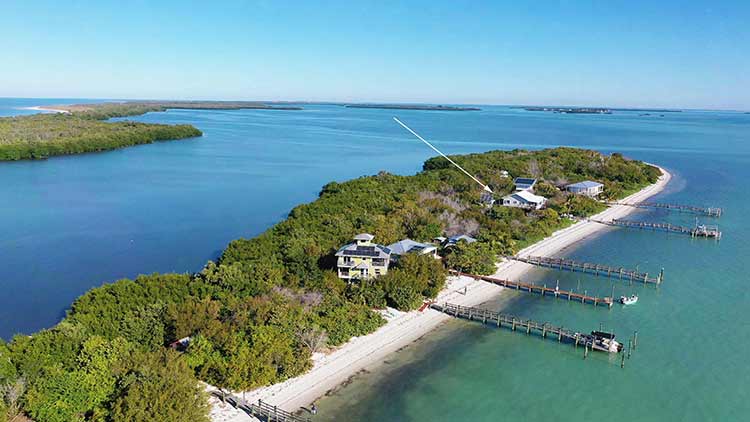 Two Bedroom and two bath home located directly on Pine Island Sound. Beautiful sandy beach, private dock, surrounded on two sides by state preserve lots.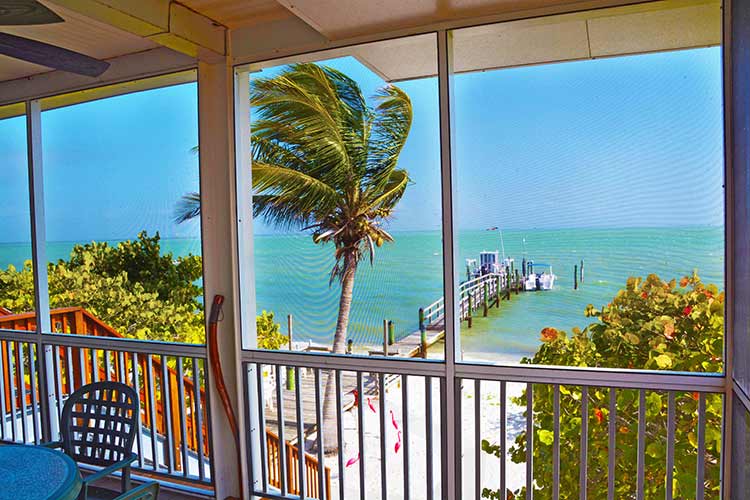 10900 Pejuan Shores
SOLD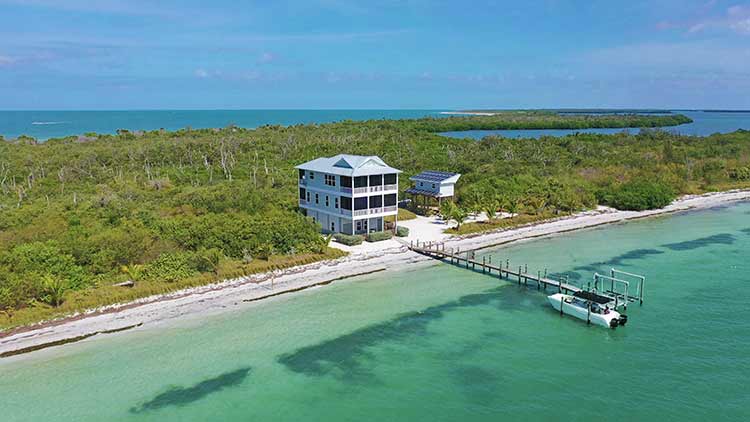 Over 300' of sugar sand shoreline, solar, generator, elevator, luxury at every turn! Private dock with lift and VIEWS, VIEWS, VIEWS!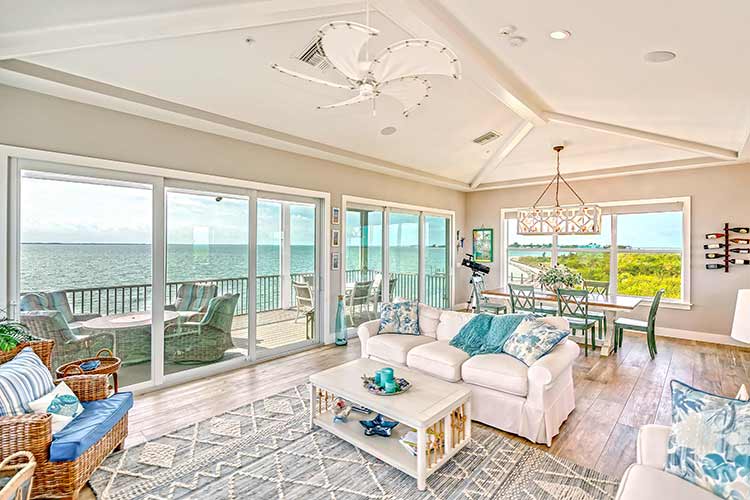 14825 Sea Gull Dr Cayo Costa Island
SOLD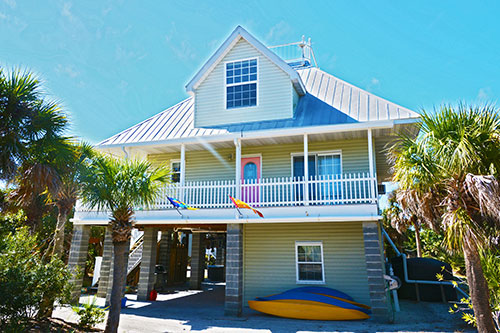 Delightful Island Home - entirely custom built with generator and solar system already in place.



Cayo Costa Lots 6 & 7
Asking Price $49,000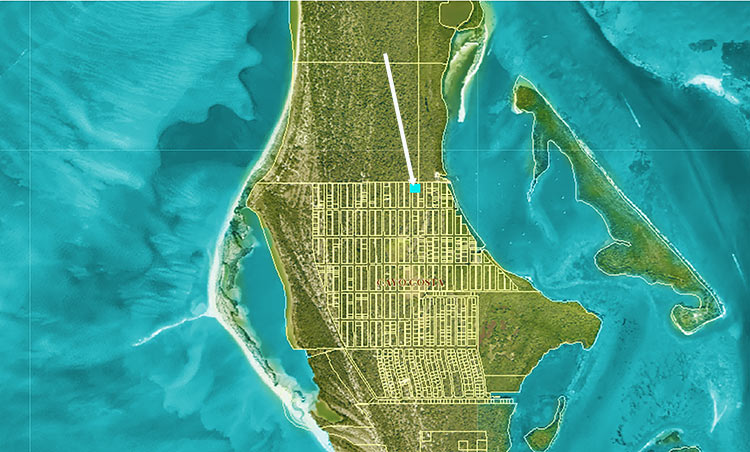 Interior island lot, close to beaches and to state park arrival port.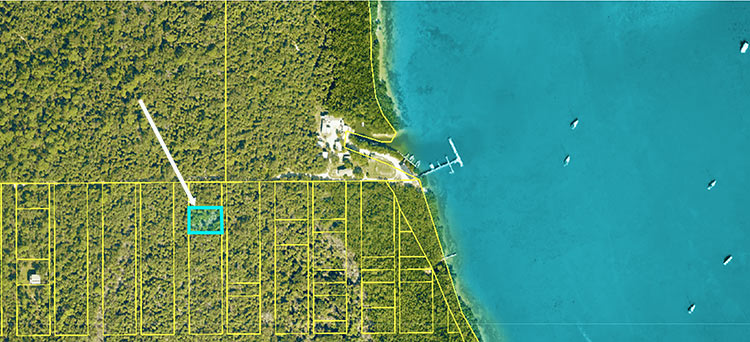 Lot 17  Cayo Costa 
OFF THE MARKET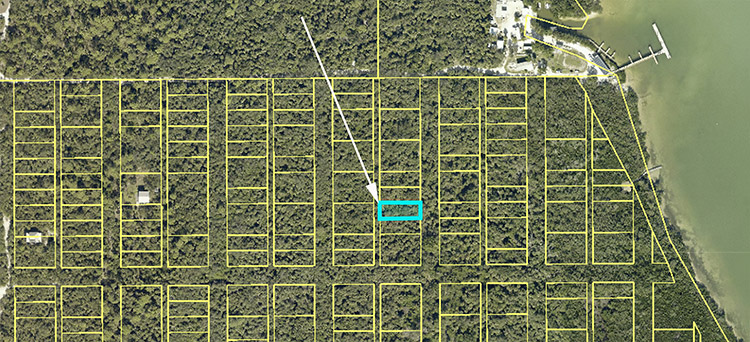 Improved island building site. Located close to the Cayo Costa park ranger station and Tropic Star ferry dock.


CAYO COSTA ISLAND BUILDING LOT ON THE BAY
11000 Pejuan Shores
Asking Price $285,000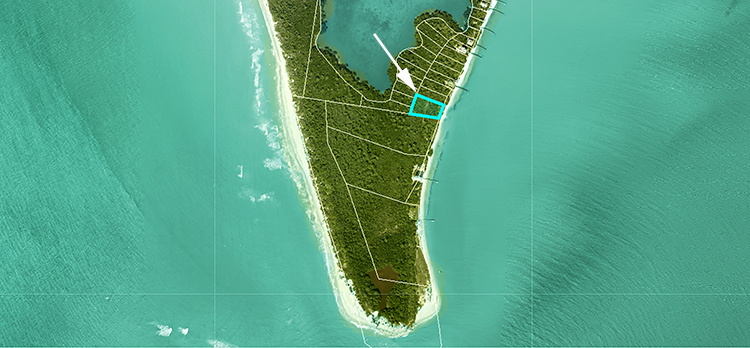 The views of Pine Island Sound will surround you from corner to corner from this bayfront building lot. The sandy shoreline along it's eastern border is the perfect place for adding a custom dock. Surrounded by state owned properties on the western border, this property has the potential for unobstructed views to the Gulf as well as the bay.

Cayo Costa Island Bayfront Building Lot For Sale
Asking Price $236,126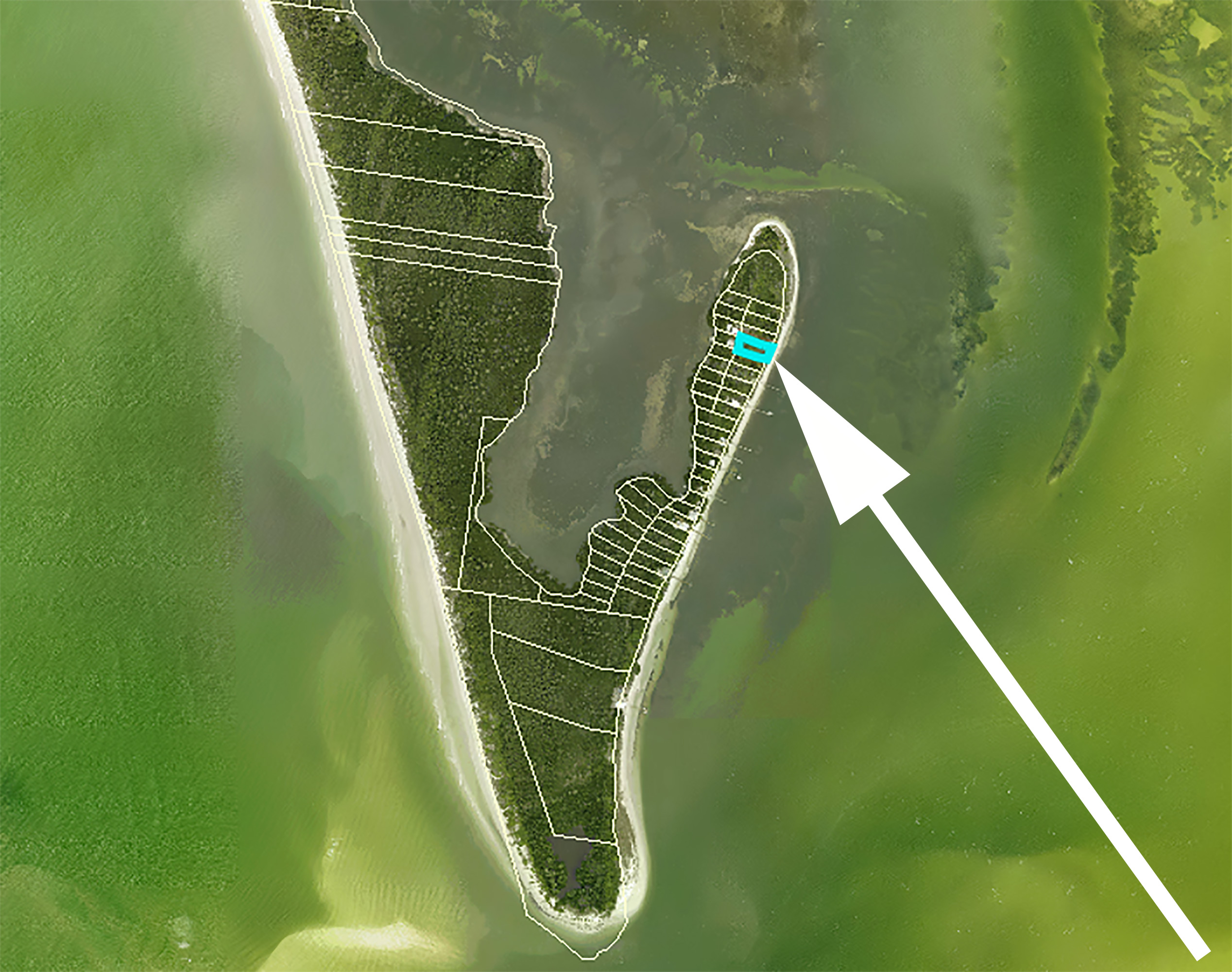 Named among the world's best hidden beaches by Conde Nast. One of the last pieces of pristine land in the tropical US on an island that remains primarily a nature preserve. Once in a lifetime opportunity to own an untouched piece of nature where manatees and dolphins are your neighbors. World class fishing, boating, shelling, golden sand, crystalline water.
Total serenity. Panoramic 270 degree views of the Gulf of Mexico and Pine Island Sound provide a magical backdrop for easy living. Easily accessible by boat from Pine Island and from Fort Myers airport. Build your dream home.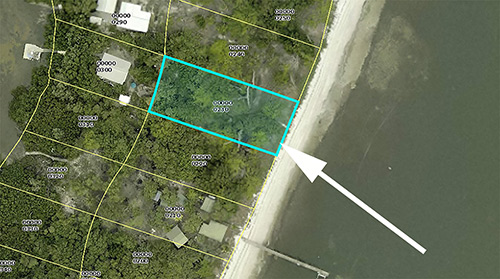 Spectacular bay views of the Sound and Sunrises!

This 80 x 198 island building lot offers you private off the grid lifestyle within a short boat ride of marinas and the mainland.

Cayo Costa Island, A Natural Beauty
Cayo Costa Island's scenic vistas are filled with over 13 miles of beaches along the Gulf of Mexico. More than 95 percent of the island is owned by the State of Florida and reserved for park lands.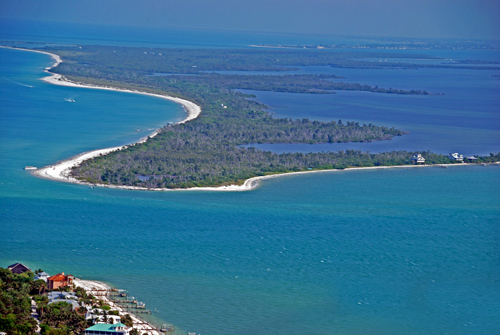 Cayo Costa is a popular destination for local boaters, shell collectors, and fisher- folk.
Very few full-time residents still inhabit the island. Off-the grid life on the island still holds its appeal for those seeking solitude and frontier spirit.
This is a stark difference from the island's rich history when it was the most densely populated of the bridge free barrier islands.
The population and fishing history of Cayo Costa dates back to the earliest settlers of the out islands, including the Calusa tribes, then much later on in the 1800s with local fish ranching families such as the Padillo Family, who made Cayo Costa their home and farmed the local water for their abundant fish. Cayo Costa residents used Boca Grande for their shoreport when the railroad and major seaport were still operational.


Fish houses that dot the waters of Pine Island Sound are historical references to the fishing history of the area.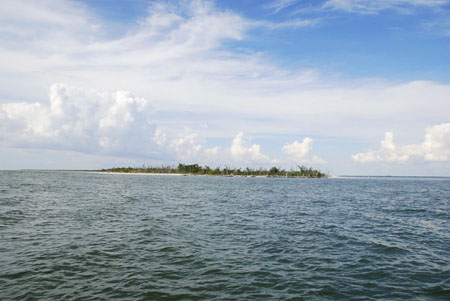 Yesteryears on the island were also home to children growing up on Cayo Costa, fishing through lazy summer days for small local catches and rowing them to a nearby ice house to trade for supplies... and along the way attending school at Cayo Costa's one room school house.

Now, primarily owned and operated as a part of the State of Florida Barrier islands GEOpark , Cayo Costa allows camping with proper permits. The park has small cabins, docks, and moorings available.
Cayo Costa also has freshwater lakes hidden away on its interior. Salt ponds border the Gulf beaches and one can spend endless hours shelling, exploring tide pools, and observing wildlife.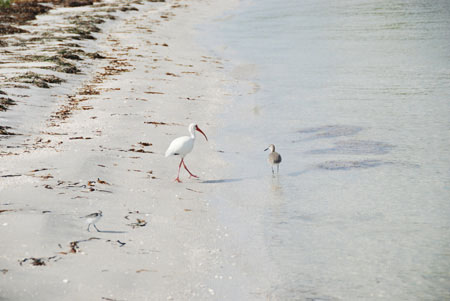 If camping in more primitive conditions is just too frontier spirit for you, you can also enjoy a guided beach walk with one of the park rangers. It is a good idea to bring gear to make your day trip comfortable, including: good sturdy walking shoes, camera to capture amazing local wildlife (like infamous wild pigs of Cayo Costa), sun protection (hats, long sleeved sun shirts) insect repellant, and ample clean drinking water for the group.

The Tropic Star ferry offers daily trips from Pine Island to Cayo Costa. It is a two hour tour of the local Barrier Islands and arrives at Cayo Costa island for a day trip or longer camping adventure. Campers and daytrippers alike can board the ferry and enjoy the tour, remember to keep an eye out for wild dolphins that love to swim along side the vessels.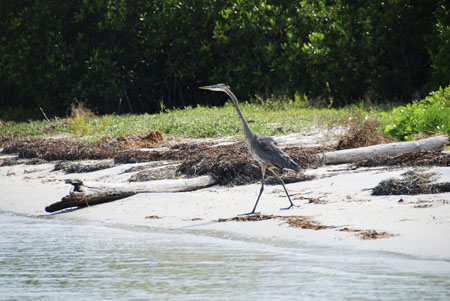 Sting Rays in their natural habitat are remarkable creatures to observe in the wild. When searching the shores for shells in the surf, shuffle your feet just a bit to give them fair warning of your approach.
Hermit Crab Plays Peek-A-Boo with us from his beautiful shell home.

And, always remember the Florida Beaches mantra,
"Take only memories, leave nothing but footprints."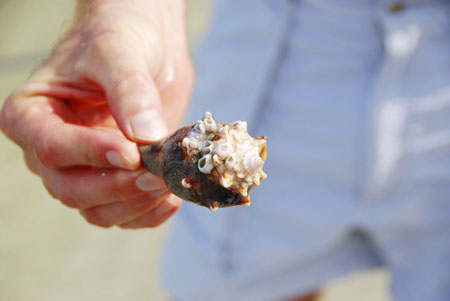 Cystal clear waters are perfect for spotting shells along the beaches. Live shells with living creatures should never be taken away from their natural habitats.
Barrier Island GEOparks like Cayo Costa are for enjoying and experiencing wild creatures in their surroundings like few people ever get the chance to do... no place (not even Disney) can replicate this type of experience to see and cherish nature's beauty for you or your loved ones...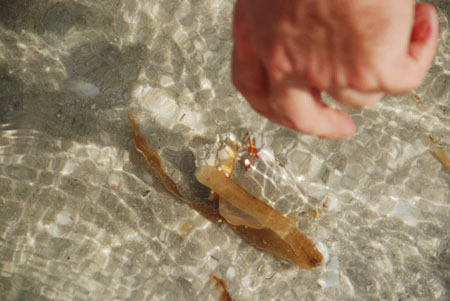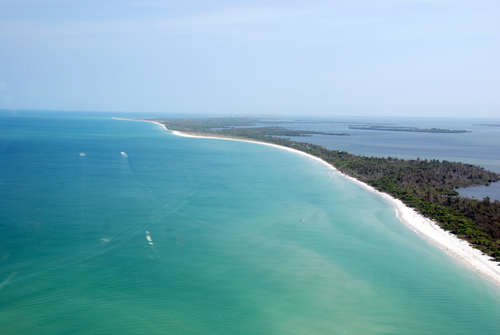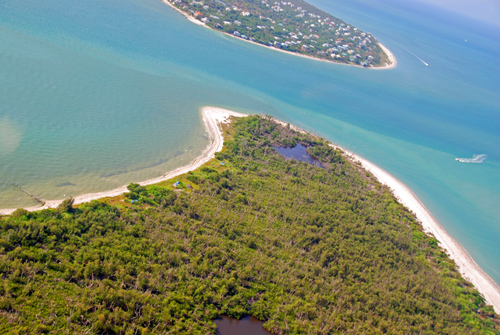 On your next trip to Cayo Costa, let the beauty surround you and the serenity sweep you away from worlds of everyday troubles and cares. It is really just stepping out of the modern path into the traditional island lifestyles of Florida's Gulf coasts.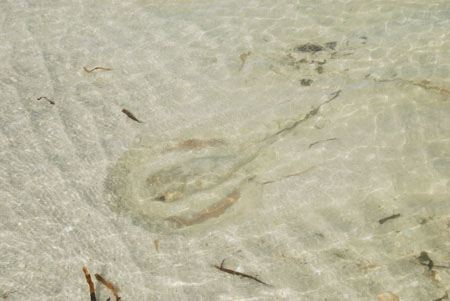 While boating out to Cayo, try out North Captiva as a dining destination. Day trips to North Captiva are not encouraged, since the island is private just like Useppa Island, but several North Captiva Restaurants are open to the public. Cayo Costa Island also has a few select vacation rental homes that are weekly rentals.