Off the Grid Vacation Home Accommodations
There are very few home rentals available on Cayo Costa Island, so if you would like to reserve one, please plan ahead and reserve in advance. The following homes are available to rent with a 7 night minimum stay.
Two bedroom island style home within a short drive or walk of miles of pristine sandy beaches. Fully self sufficient and off-the-grid on solar power and generator. Available for rent in the Fall, Winter, and Spring months.


The Sand Dollar De LaCosta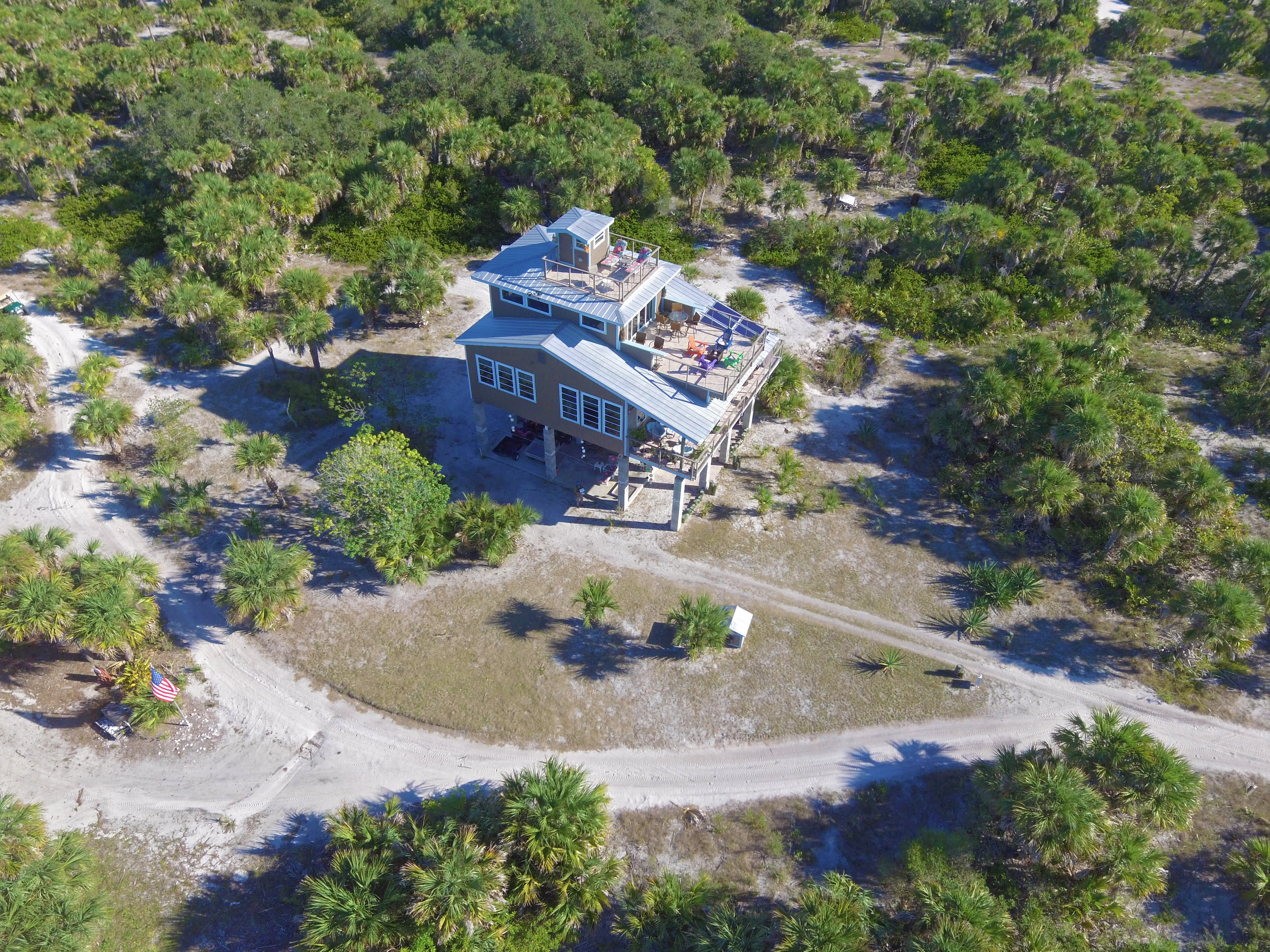 Panoramic Views of Cayo Costa Island. Spacious, light, bright and airy... the decor will amaze you and the beauty of the island will surround you...