By Plane
Travel to North Captiva should begin with checking on great flights to one of the major international airports nearby. SW Florida International (RSW) is a quiet and convenient airport to traverse. Mostly on One Level and very easy to access the parking areas, navigating it is truly a pleasure. Punta Gorda Airport (PGD) is not serviced by Allegiant and Frontier airlines, between these two providers, there is now a gateway for direct flights from many more cities and at value costs to boot.
Tampa (TPA), Sarasota (SRQ ), and Fort Lauderdale (FLL) are a good distance away to the North or East, but Airfare Deals often make it rewarding to travel up to 2 hours by car down to Pine Island.
By Car
From the South or North of I-75
From I-75 (exit 143) or US 41, head west on Pine Island Rd. (State Road 78), then take a right on Stringfellow Rd. (State Road 767) in Pine Island Center. Three miles down, take a left on Pineland Road. This will turn into Waterfront Drive and you'll see the Marina on the left, nestled on the shores of Pine Island Sound.
*Important Information: When driving or taking the airport shuttle from Ft Myers International (RSW), allow approximately 1 hour drive time to The North Captiva Welcome/Embarkation Center at Betsy Parkway, to Pineland Marina, or to Four Winds Marina. If you are Grocery Shopping, please account for an additional 45 minutes and make sure you arrive at the Welcome Centers or Marinas at least 15 minutes before your scheduled water taxi departure.
By Airport Shuttle
Bringing you to Pine Island's Marinas:
Rates available by phone quote and require reservations by calling:

Apple Transportation (239) 482-1200 Providing reliable, professional service to and from the Southwest Florida International Airport (RSW/Fort Myers) for visitors and residents alike.
Pine Island Taxi (239) 283-7777
(Servicing RSW and Punta Gorda airport too!)

Sanibel-Captiva Airport Shuttle (800) 833-4473

*Most taxis require an additional fee for making a grocery pick-up stop, stopping at the fresh fish market, and or the local Costco, Sam's Club, BJ's Wholesale Club, Target, or Walmart. Please call each independent taxi operator for pricing and details.
By Uber
Uber drivers can pick you up at either major airport RSW or PGD. The drive time is about the same as the taxi company, but you may have a small amount more wait time if your driver is not at the airport waiting for you to arrive.
You can estimate the fare for your trip to the marina with the Uber fare estimator below:
UBER Fare Calculator
(please use your ferry departure address to calculate)

By Scheduled Ferry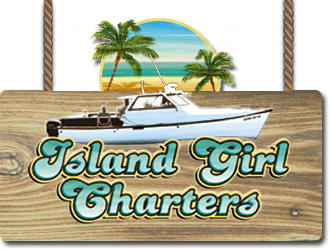 Island Girl Charters at Pineland Marina
(239) 633-8142
ADDRESS FOR GPS:
13921 Waterfront Drive Bokeelia,FL 33922
Scheduled Ferry to North Captiva
Stops at:
Safety Harbor Club
Barnacel Phil's Landing
Cabbage Key (call for availability)
Servicing North Captiva docks (2 stops) at most scheuled times plus extended services include additional stops at the local Cabbage Key Restaurant or Useppa Island.
Call for Reservations on a Scheduled Trip, Private Taxi, or Sightseeing Excursion (Dolphin Watching)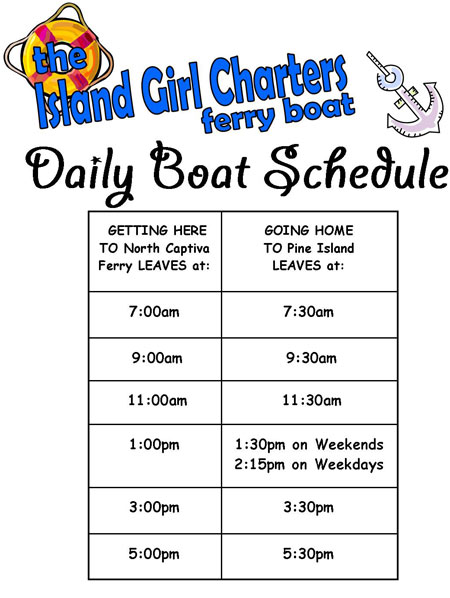 * Seasonally, boat times Subject to change, please contact the ferry company for reservations and off-season scheduled times. Additional boat times are available in peak season at scheduled boat rates, private and later evening boats are available at an extra cost. ALL Ferry Boat times Require a Reservation and Parking Fee (if parking is needed).
Private Captains, Water-Taxi: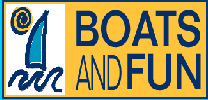 Captain Matias Barbero
(800) 991-3259 and (239) 472-3230
Personal water taxi, scheduled to your exact arrival/departure needs. Call to Reserve.
Boat Rentals, Guides, Excursions
Jet Ski Rentals and Tours
Bike Rentals, Kayak Rentals, Paddle Board Rentals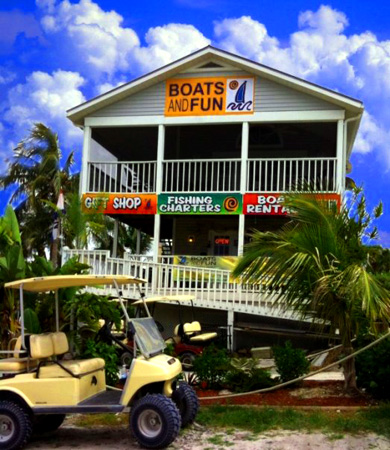 Jensen's Twin Palm Marina
Captiva Island (239) 472-5800
Personal water taxi to and from Captiva Island, scheduled to your exact arrival/departure needs. Call to Reserve.
*Important Note about all ferries and water taxi arrangements: Please allow time for Grocery Stops well in advance of your scheduled water taxi ride. All of the Captains serving North Captiva Island provide us a truly wonderful gateway to the island, we appreciate their continued excellent service.
Please make sure you make reservations with the Ferry/Captain of your choice well in advance of your arrival day.
By Your Own Private Boat or Rental Boat
Safety Harbor lies South of Boca Grande and Useppa Island off of the Intra-coastal Waterway starting at Marker # 52. Set your compass bearings to 195 degrees from the Marker and it will take you right to "The Fish House." Enter Safety Harbor around the Peninsula and follow the Markers to Hidden Cove. Meet us at the Docks and you'll be "on island time."
If bringing your boat on a trailer, contact Pineland Marina, Pineland FL
(239) 283-3593 for Parking fees, Launch fees, and temporary dockage fees information.

Other Ferry and Water Taxi Options: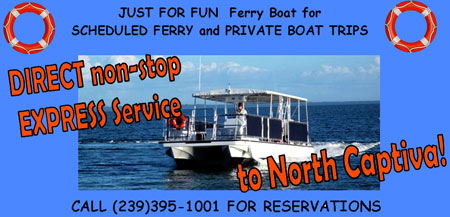 Just For Fun Passenger Boat
(239)395-1001
Scheduled Ferry offered to the island with parking available at the Welcome Center on Pine Island.
*This ferry is the only option for NCIC managed homes, the manager does not offer luggage assistance for guests using other ferry options. Please check with your host, property owner or booking agent, to make sure this ferry is the right one for your property to expedite your check in process.
Ferry service is direct to North Captiva Island Club Dock and the ride is approximately 20 minutes. Watch for Dolphins and other local wildlife.
Enjoy open-air ferry boat accommodations.
Ferry tickets reserved on Just for Fun can be coordinated with luggage delivery to your island home.
Luggage rides separately from the passengers and will arrive at your property via the NCIC staff. In peak weeks, it is important to understand there can be delays with luggage delivery if passengers bring a large quantity of luggage/grocery. Like any resort, it is best to plan ahead and keep valuables safe from cargo damage (laptops, cells, ipads, wallets), a swimsuit to change into, medications, baby needs items, and anything prone to immediate spoilage (ice cream, fresh seafood) and carried in hand on the passenger boat, so you have it immediately at your island arrival. Luggage will follow to your destination.
Driving Directions to the North Captiva Welcome Center:
From Veteran's Parkway and Burnt Store Road, turn onto Pine Island Road.
Follow Pine Island Road to Matlacha.
Take Left at Betsy Parkway.
Follow Betsy Parkway, the Private Welcome Center Entrance Road, to North Captiva Island Club Resort
Parking and Embarkation Center.
*Overnight Parking is available at a daily rate.
*Reservations for Ferry and Parking are Required.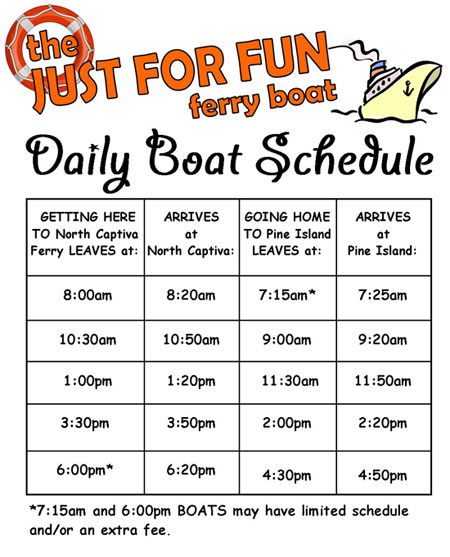 *Mid-week boat runs to Winn Dixie Supermarket/CVS on Pine Island (includes bus transportation pick up of passengers and supplies) Please call ahead to see if this is offered on any given day and make a reservation for the outgoing and return trips.
* Seasonally, boat times Subject to change, please contact the ferry company for reservations and off-season scheduled times. Additional boat times are available in peak season at scheduled boat rates, private and later evening boats are available at an extra cost. ALL Ferry Boat times Require a Reservation and Parking Fee (if parking is needed).
By Private Plane
North Captiva Island offers one of the last remaining Gulf of Mexico Barrier Island Airstrips. Private landing is for only the 30+ members of this airstrip. Membership can be attained by purchasing one of the available properties that may also offer a membership for sale or purchasing a re-sale membership to pair with any North Captiva Island property. Renting a vacation home on the island, that has a membership for its use, is also another way to have access to North Captiva Island from the air.
This is a private airport. Permission is required from an Airstrip Member prior to landing if you are a rental guest (acquire an approved pass). Airstrip Membership Owners also follow the Salty Approach LLC landing/take-off protocols (third party pilots/aircraft shuttle services are not allowed). Landing hours are from dawn to dusk. The rules and regulations of this private airport are strictly enforced, please abide by all of the Salty Approach LLC policies.
The Airstrip is 19 miles West of Fort Myers, FL at 26-36-12.2710N, 082-13-12.3410. The airport can be identified as FL90 to ATC. Ft. Myers approach is the controlling facility and can be reached on 126.8 and 119.75. Our frequency is 122.75 and should be monitored within 8 miles of the Island.
This information is provided only as a guideline. Please follow all FAA regulations for all flight planning and check the Salty Approach Airport website.