Castles in the Sand
Click Here to Email your mailing address and receive a FREE subscription to the Castles in the Sand Newsletter... all about North Captiva Island Property; buying and selling!

* We do not share our marketing list with anybody... your info is safe.
Sign-Up Now... Just Sign Up Below and Get on the Newsletter List.
You'll enjoy a full email news subscription to our newsletter too.
Get the info you need to buy property on an island delivered right to you with each issue...


---
Our Previous Issue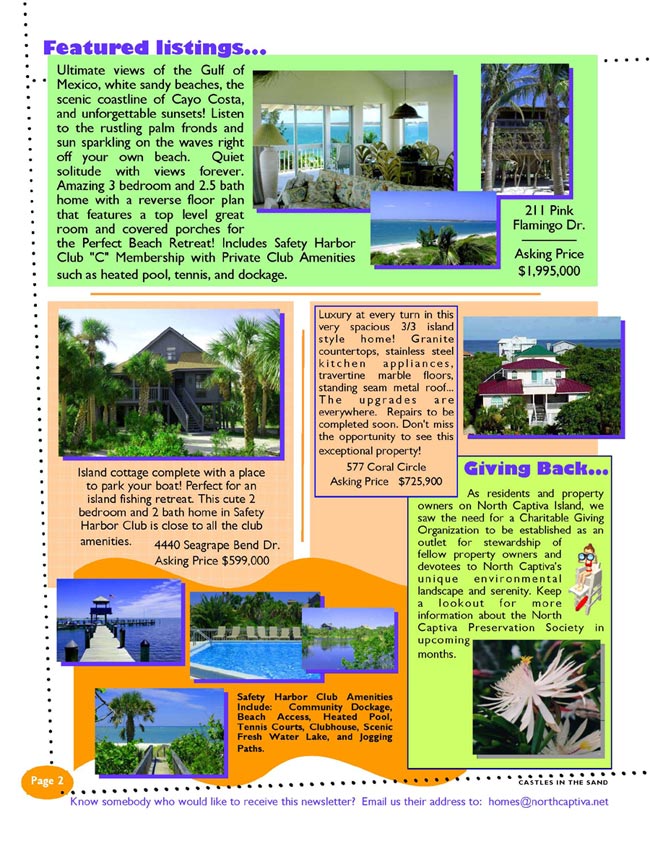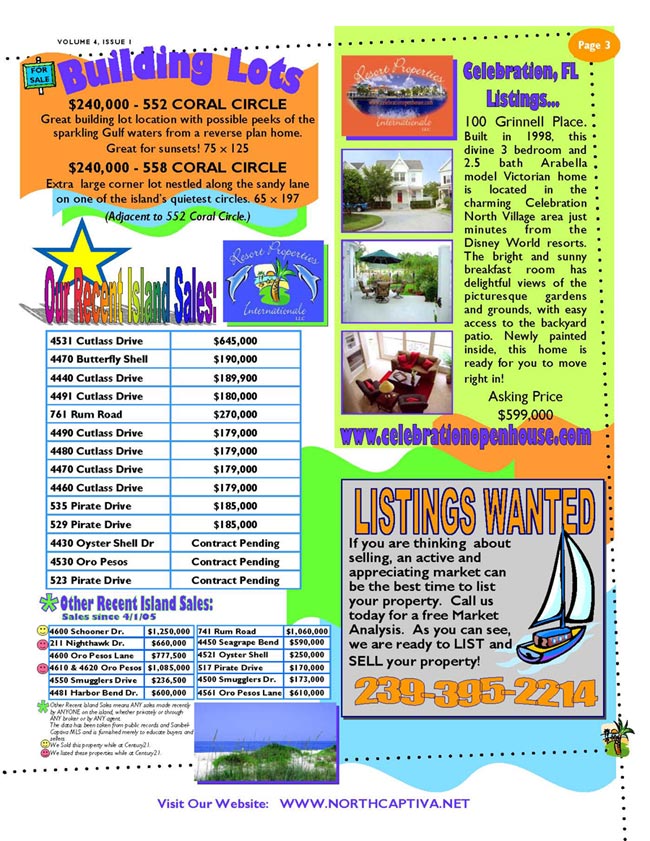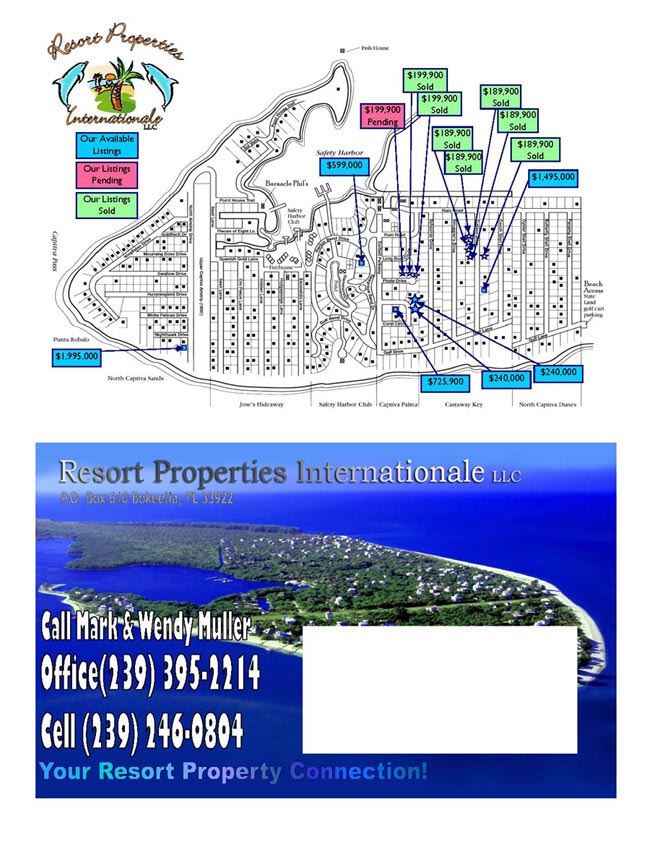 SITE MENU
North Captiva Island Real Estate Home Page
North Captiva Island Featured Property
Upper Captiva Island Homes for Sale
Lots for Sale on North Captiva
Getting To North Captiva, Ferry Services, Water Taxis, Private Island Airstrip
Vacation Home Rentals on North Captiva
North Captiva Island Builders and New Construction Information
Upper Captiva Island E-Newsletters
North Captiva Island Newsletters
Upper Captiva and North Captiva Island Rental Marketing
North Captiva Island and Upper Captiva
Upper Captiva and North Captiva Island Resort Amenities
Upper Captiva Island Restaurants and Dining
North Captiva Beaches

Upper Captiva Island Activities
Sister Islands to North Captiva and Upper Captiva
Sanibel Island Real Estate Information
Captiva Island Real Estate and Travel Information
Cayo Costa
Useppa Island Real Estate
Pine Island Real Estate
North Captiva Island Current Weather
Getting Around on Upper Captiva Island
On Island Time - Upper Captiva and North Captiva Island Lifestyle
Sanibel, Captiva Island, and North Captiva Island Maps